Kinetica tees up official golf bag sponsorship with Leona Maguire
Kinetica Sports Nutrition, one of Ireland's leading sports nutrition brands, has today proudly announced that it is set to become Leona Maguire's new official bag sponsor.  The sponsorship announcement comes on the back of a stellar start to Leona's professional career, with an incredible highlights reel featuring 11 consecutive cuts made, two professional wins on the 2019 Symetra Tour and achieving the ultimate goal of securing her official tour card to compete on the illustrious LPGA Tour. 
As the sole bag sponsor, the partnership will enhance Kinetica's visibility on an international stage as well as marking the brand's first foray into the world of golf, building on its devoted following amongst professional athletes and international sports teams.  In addition, the sponsorship will provide funding to support Leona's progress on the LPGA tour next year along with Kinetica's expertise and wide range of sports nutrition products.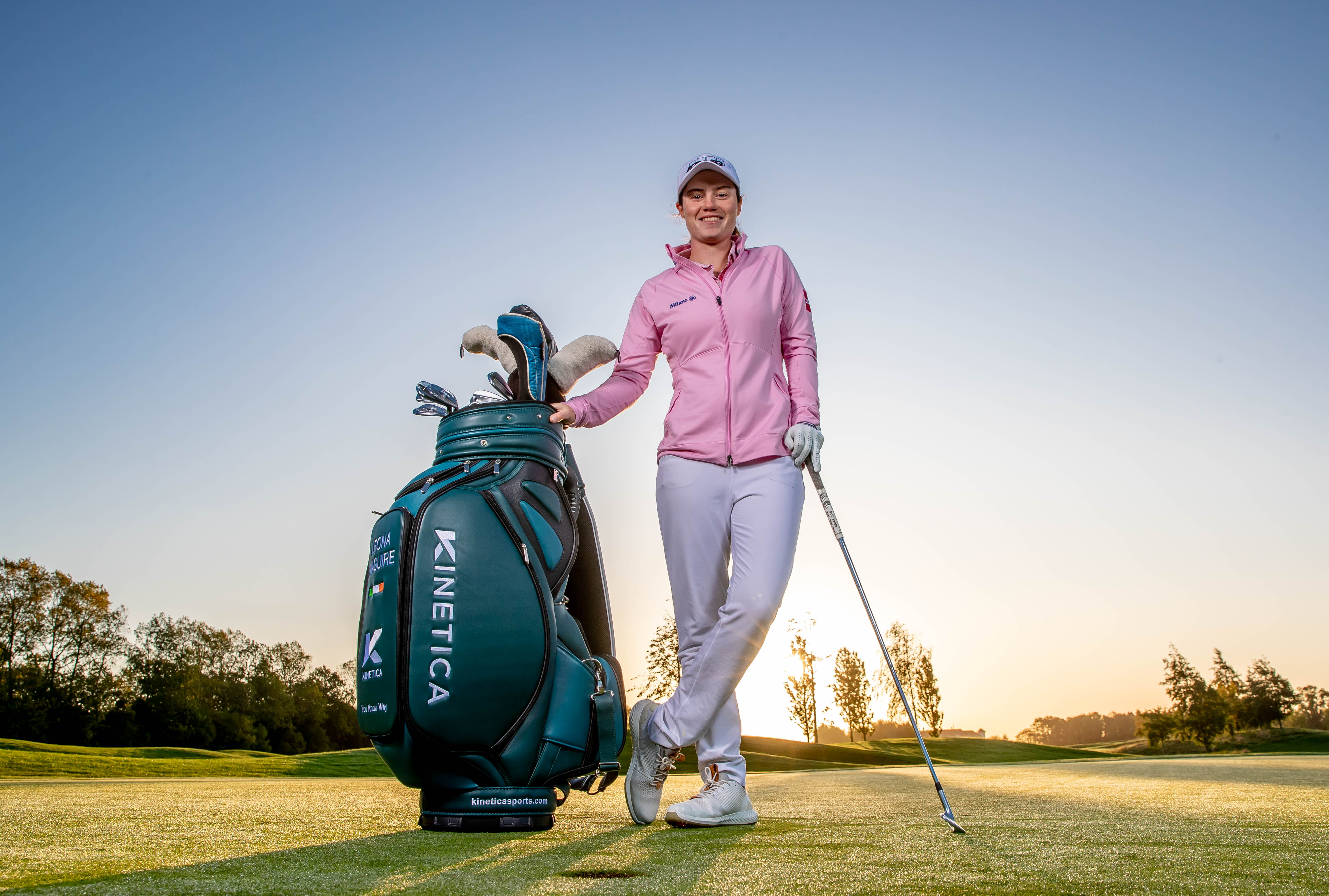 Ann Marie Brady, Senior Brand Manager, Boyne Valley commented, "We are delighted to partner with Leona Maguire, an inspirational sporting figure who has achieved an incredible milestone at such an early stage of her professional career. As well as competing week in, week out on the LPGA Tour, the biggest professional ladies golf tour in the world, we are extremely excited about Leona being at the forefront of Ireland's Olympic medal hopes in Tokyo next year.
Our aim with this partnership is to provide support to Leona to help her reach her maximum potential with the support of our wide range of great-tasting Kinetica products. Kinetica is trusted and used by many professionals and athletes across leading teams and associations in Ireland and abroad.
As for Kinetica, this is an exciting opportunity for us to be present at the pinnacle of world golf as well as a chance for us to extend our knowledge and expertise with one of the most prestigious and exciting sporting talents that Ireland has to offer."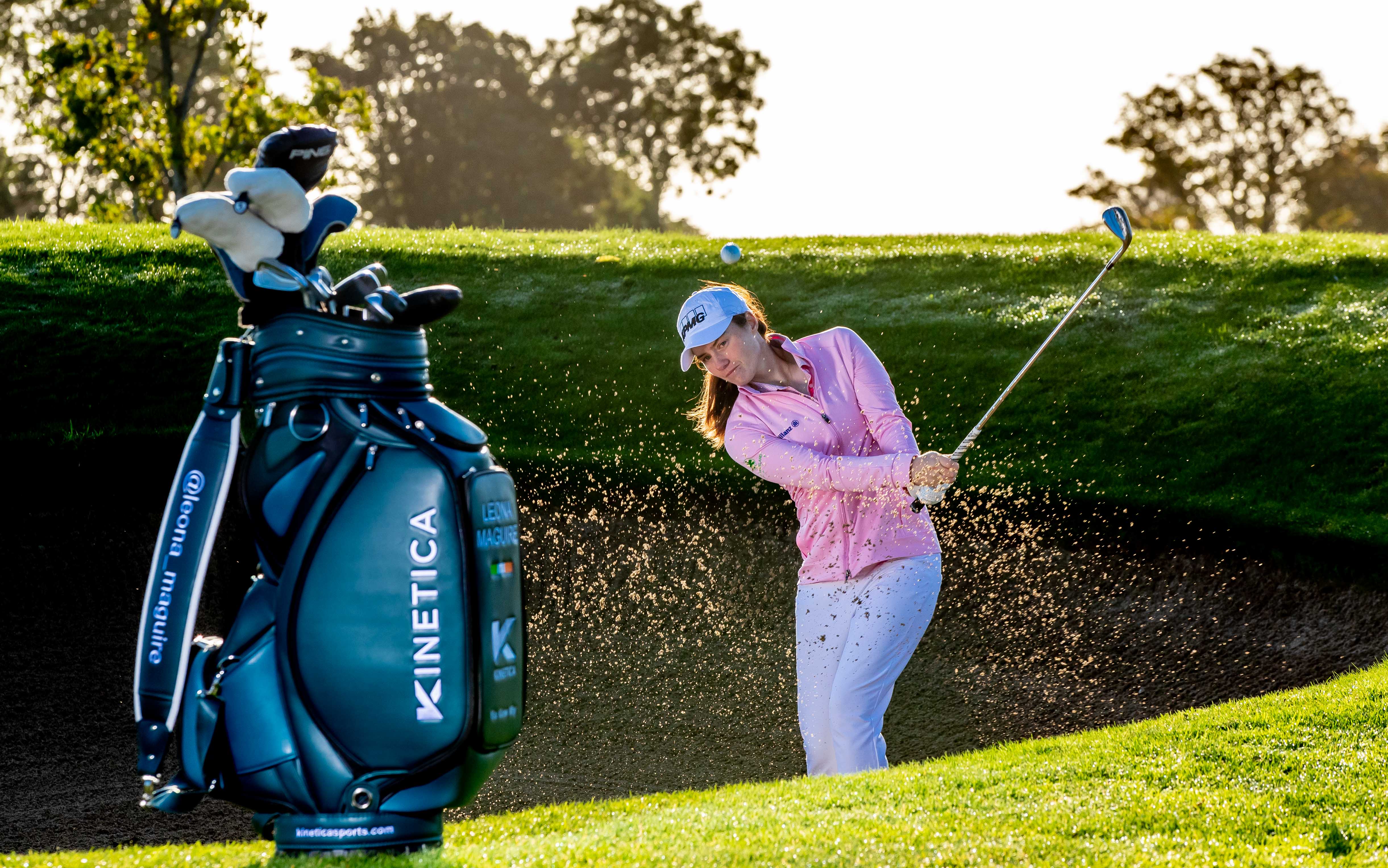 Speaking at the Castleknock Golf Club & Hotel, Leona Maguire added, "I'm delighted to become a Kinetica brand ambassador and can't wait to show off my smart new bag when I get back on tour. My workout training regime is as critical to my golfing success as my dedication to practicing on the course.  During the off-season, I hit the gym four times a week, which is reduced to two or three times when I'm competing. I'm already looking forward to benefitting directly from Kinetica's nutritional expertise to ensure my strength and conditioning levels are at their optimum level when I start competing on the LPGA Tour."
Based on annual career earnings, Leona finished the 2019 Symetra Tour season in 7th place, comfortably inside the top ten spots required to secure automatic entry onto the LPGA Tour.  Leona's stand-out moments of 2019 included victories at the Windsor Golf Classic and the Symetra Classic.