An Post Christmas Stamps Celebrate Ireland's Top Charitable Traditions
An Post has unveiled its 2019 Christmas stamp collection with this year's designs showing the charitable activities that mean the most to Irish people.  According to research conducted by An Post, 55% of respondees said that they take part in a polar swim on Christmas morning, with the annual festive swim in Salthill, Co Galway featuring on one of this year's colourful Christmas stamps.
This year, when you Send Love with the An Post Christmas Stamps, a contribution will be made to a special fund to be shared among charities around the country working with people who are homeless or in temporary accommodation.  Proceeds will come from every €19 booklet of 20 Christmas stamps and based on anticipated sales, An Post expects the donation to these charities to be a minimum of €150,000.
Other activities which made the list of favourites include carol singing (with 44% revealing it as their festive tradition) while 52% of those surveyed say that they will be donating food and clothes to those in need. When it comes to festive tunes,  all we want for Christmas is 'Fairytale of New York', with almost half choosing that as their preferred song, well ahead of Mariah Carey's classic 'All I want for Christmas is You'.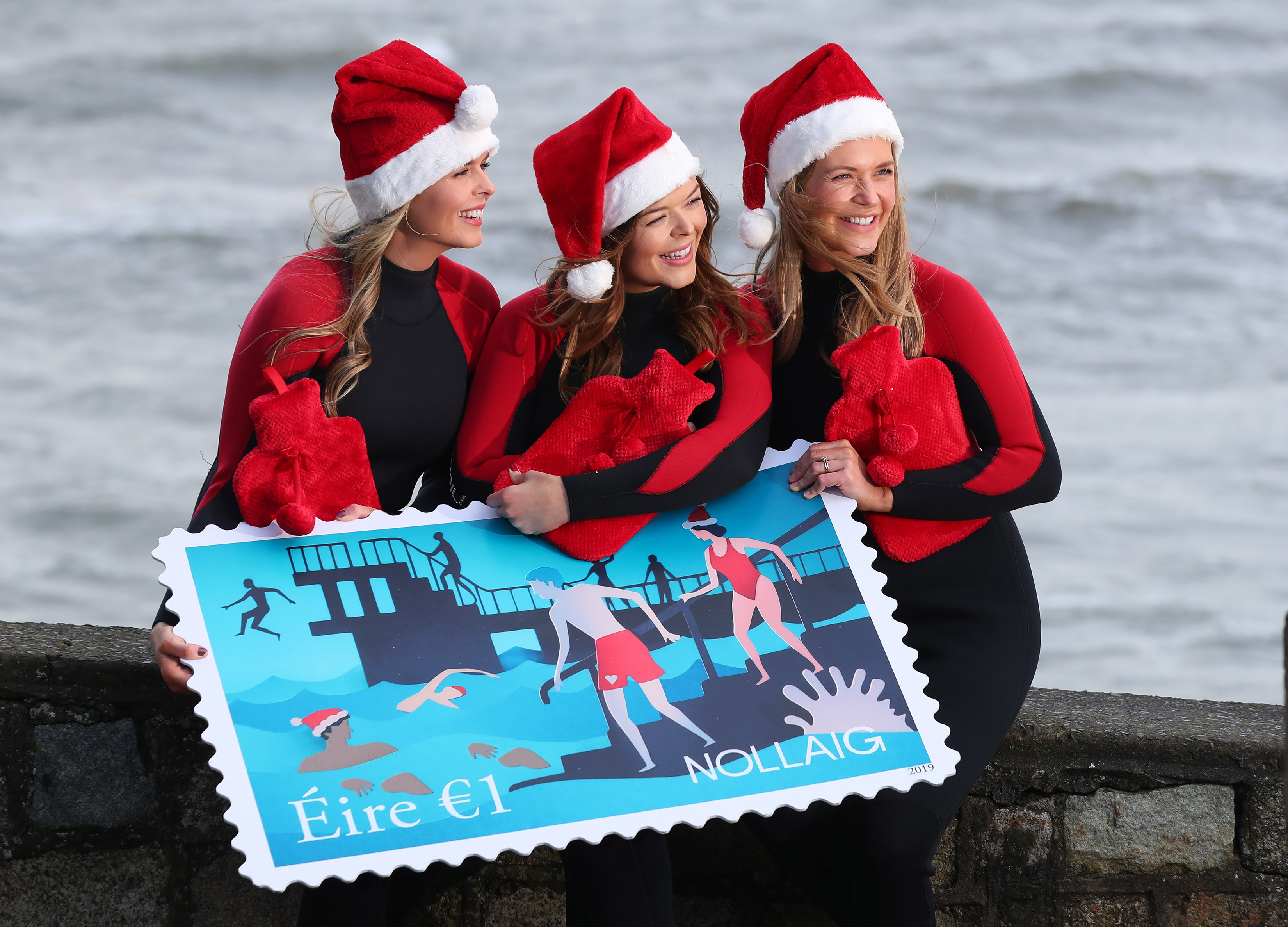 Speaking about An Post's Christmas Stamp Collection, Garrett Bridgeman, Managing Director, Mails and Parcels, An Post said, "We're seeing that more and more people are donating their time to charities along with financial donations, especially at Christmas. At An Post we're celebrating this great spirit of community that is so inherently Irish through our 2019 Christmas Stamp collection. We want the people of Ireland to spend time with family and friends, doing things they love, for a good cause. This Christmas, we're continuing our work in supporting Ireland's homeless community with donations from our €19 Christmas booklets and we're calling on the nation to Send Love to their friends and family and play their part in helping to support Ireland's homeless community get back on their feet."
An Post's 2019 Christmas Stamps, designed by artist Alan Dunne in a Paper Craft technique, resemble theatrical stage sets, featuring festive swims, carol singing and Sending Love.
Christmas stamp booklets are available in all post offices nationwide and online at www.anpost.com/Christmas. €19 Christmas booklets contain 20 €1 stamps (one stamp free). Find out more about An Post Christmas Stamps by visiting www.anpost.com/Christmas