Future proof by ensuring reputational leadership
The Reputations Agency MD, Niamh Boyle spoke to Dave Winterlich of Inside Marketing to discuss the concept of brand reputation, why it's important and how brands can enhance theirs.
This has been an incredibly challenging year, yet it was also an unprecedented opportunity for leaders to stand out. During the pandemic, communicating in the right tone has had a heightened importance as many business leaders stepped up to show support for their workforce, customers and business partners.
Displaying an internal resilience and communicating a strong business continuity plan has been crucial, but now is the time for leaders to communicate a clear vision for where their organisations are going next.
The Reputations Agency recently announced that the top five organisations by reputation are Bord Bia, the Credit Unions, An Post, St Vincent's Private Hospital, and Boots Ireland, according to our annual Ireland RepTrak® 2021 study of the reputational standing of Ireland's 100 largest, most important and most visible organisations.
Inside Marketing is a series brought to you by Dentsu and Irish Times Media Solutions, exploring the issues and opportunities facing the world of media and marketing.
Inside Marketing · Ep. 45 - A Worthy Reputation
Listen on Spotify.
Listen on Apple Podasts.
Listen to the full podcast or read the full article from the Irish Times below:
Our Ireland RepTrak® study is based on the perceptions of more than 6,500 people and was carried out between January 21st and March 29th this year. At its heart, the study measures the level of trust, respect, admiration and esteem the public has for Ireland's largest, most familiar and most important organisations, but we use 100 different reputation, brand and purpose metrics when studying and advising these organisations on their reputation.
We find a direct correlation between reputation and business performance. The public are six times more likely to purchase from an organisation with a strong reputation (50 per cent) than one with a poor reputation (just 8 per cent) and 10 times more likely to purchase from one with an excellent reputation (77 per cent).
We have been conducting deep reputational studies for the past 12 years, producing close to 300 custom reports for 60 clients across 15 countries in that period. But the past 15 months have been like no other due to the impact of Covid-19 on every aspect of society and the economy.
As a result, this year we asked some additional Covid-related questions in our Ireland RepTrak® study.
We asked the public if their perception of certain organisations which had an important role during Covid had improved or declined during the pandemic and compared the results to the same question asked last April 2020. The results were both interesting and surprising and may make for uncomfortable reading in some cases.
Healthcare
Of no surprise is the fact that perceptions of the work carried out by healthcare professionals strongly improved right through the pandemic, with more than seven people in 10 agreeing, the highest for any group.
On the other hand, strongly improved perceptions about the Health Service Executive fell from a spike of 81 per cent in April 2020 to 47 per cent by Q1 2021. Pharmacies and An Post both scored higher than the HSE this year (57 and 55 per cent) when it came to these perceptions while An Garda Síochána came in just under the HSE with a strongly improved perception level of 45 per cent.
The Government experienced the steepest decline in strongly improved perceptions, from a high of 74 per cent in April 2020 (under the previous administration) to a low of 24 per cent by Q1 2021 (under the current Government), while those whose perceptions strongly declined towards the Government jumped from 12 per cent to 30 per cent.
Timing will have played a significant part in these Q1 2021 results as the country was in the throes of the third wave of virus infections, hospitalisations, one of the most severe lockdowns in the world and the early faltering stages of the vaccination programme when the study was being carried out. However, such dramatic reversals of reputational fortunes and accompanying levels of support and goodwill from the public underline how important it is to understand fluctuations in attitudes and to react appropriately at these moments.
On a brighter note, we also asked people about the sectors which had contributed positively to help them survive and live well during the pandemic. Retail food, healthcare, public service bodies, semi-State commercial and private hospitals took the top five places for their contributions.
We put a large focus on reputational leadership this year in our client work. Leaders can be an important conduit for enterprises to communicate and build reputation and are often best placed to speak about the aspects of their business that drive reputation. Not just the products and services, but the innovation, workplace, governance, citizenship, and performance that drive levels of trust, respect, admiration and good feeling towards organisations. A leader who can communicate openly, authentically and transparently can help win the hearts and minds of stakeholders.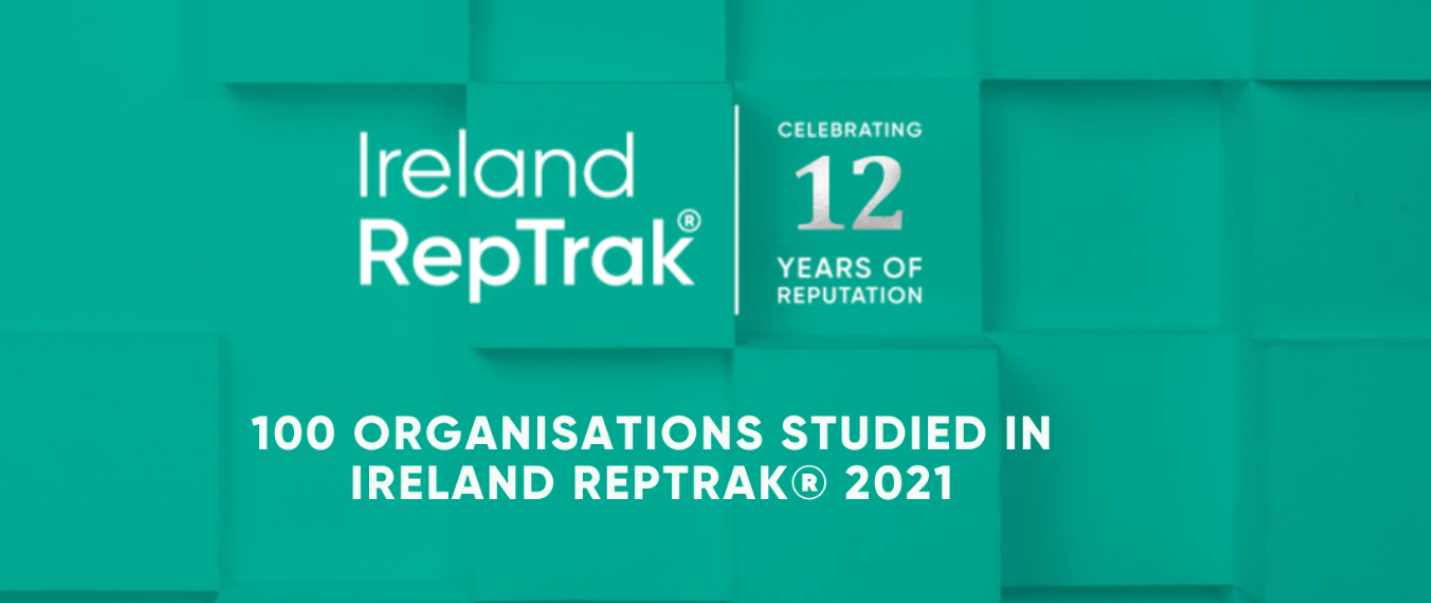 Clear and compelling

Over the years, the Reputations Agency has developed many tailored leadership communications strategies for clients, supporting them in building reputable, prosperous, and sustainable businesses. The requirement for the senior leadership team to communicate, not just about financial performance, but to provide a clear and compelling corporate vision is becoming more and more important.
The global RepTrak® model provides leaders with a robust framework for the measurement and management of corporate reputation by identifying the reputational drivers that impact stakeholder behaviour, highlighting strengths and weaknesses, and allowing us to design corporate reputation strategies for our clients around this framework.
There isn't a chief executive or business leader who doesn't focus on the fundamental drivers of their organisation's success. But outstanding leaders also measure the intangibles that play a part in driving their corporate success and they know the importance of reputation.
And leadership has certainly come to the fore over the past 15 months. With a global pandemic, threats of an economic recession, the highest unemployment figures since the last financial crisis, protests, and lower consumer confidence, we expected to see reputation scores decrease.
Instead, the opposite happened. Organisations which rose to the challenge were rewarded by a significant increase in the average reputation score for companies in Ireland.
People want to be treated with authenticity, transparency, decency, and fairness by the companies they are spending their money with. Even more heartening is the fact that pride in Irish indigenous companies increased over the past year and their reputation scores overtook those of multinational companies for the first time ever. Particularly noteworthy was the very significant increase in the innovation score for indigenous Irish companies.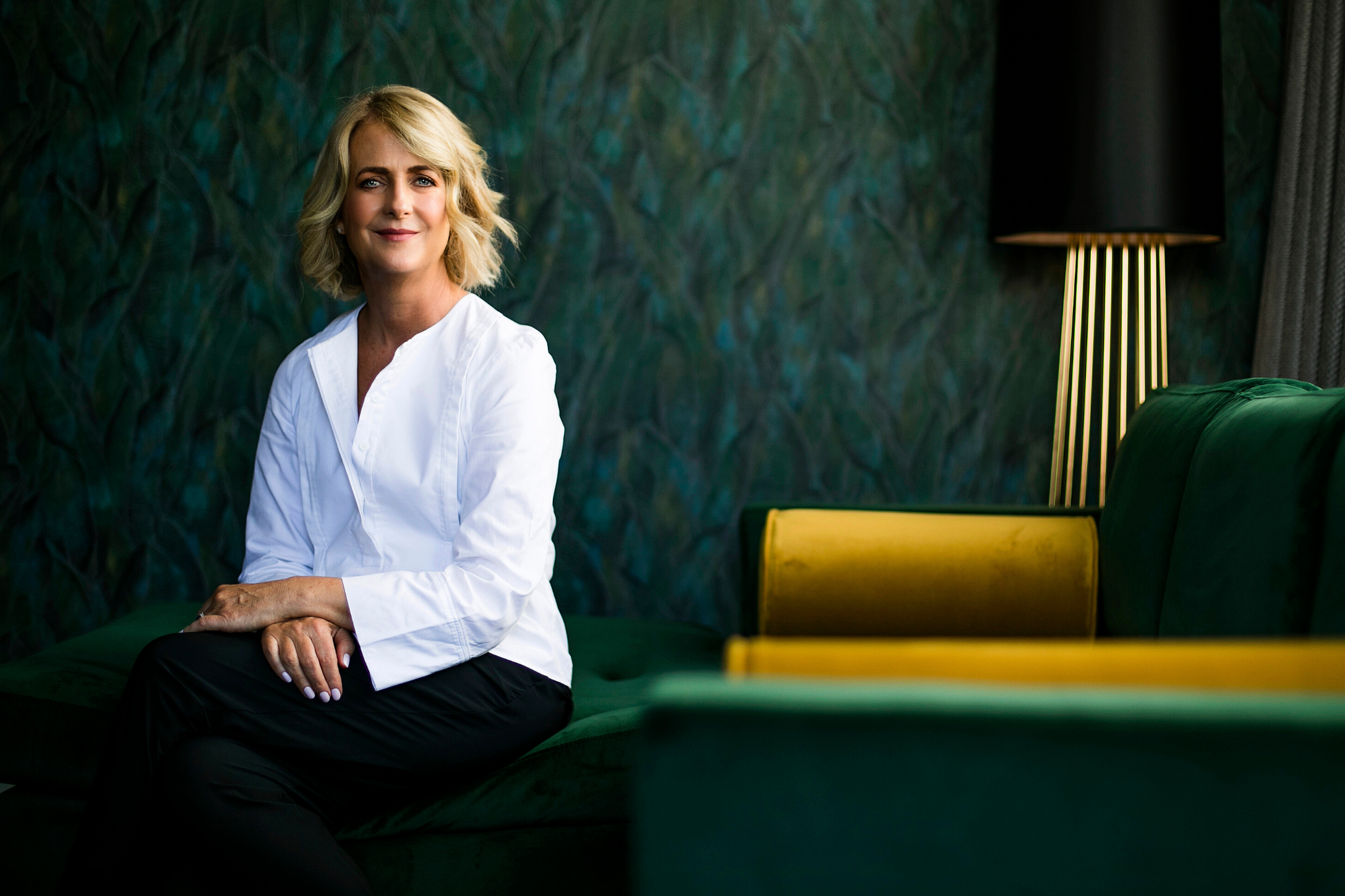 Products and Services
The most important driver of reputation in this year's study was products and services, just ahead of governance, with citizenship taking third place. The results show us that after quality and reliable products and services, people want to be treated with authenticity, transparency, decency, and fairness by the companies they are spending their money with.
Companies leading the way in products and services were Boots, Lidl, Kellogg's, Aldi and Irish Distillers.
The governance dimension is dominated by indigenous Irish organisations with the Credit Unions, St Vincent's Private Hospital, An Post, Bord Bia and Boots making up the top five in the ranking. That trend continued for citizenship where the Credit Unions, St Vincent's Private, An Post, Bord Bia and the Mater Private came out on top.
These organisations represent a variety of sectors but what they share is leadership of a high calibre. Leadership which not only saw them take on the exceptional challenges of the past year but do so in a manner which enhanced their organisations' reputation.

The key learning from this is that reputation is constantly evolving and doesn't always act in the way you expect. The government and the HSE saw their reputations fall from a high of the year before, while healthcare providers saw their rise remain steadfast over the year.
Even in the toughest times, it is important for leaders to continue to both measure reputation and to communicate, protect and build their organisation's reputations, adapting quickly to rapidly changing environments.

Niamh Boyle is Founder and Managing Director of The Reputations Agency, a strategic reputation, communications, and public relations agency that audits, builds, and activates brand, purpose, and reputation strategies.