With over 10,000 children and family members waiting to access Barretstown's traditional programmes, Children's Charity Barretstown launches BACK TO BARRETSTOWN Campaign
Barretstown, the children's charity in Co. Kildare that offers free, specially designed camps and programmes for children and their families living with a serious illness, has launched their 'BACK TO BARRETSTOWN' campaign appeal to the Irish public. Due to the Covid-19 crisis the charity had to close its doors and cancel many of its key fundraising events in 2020 and into 2021. These events provide crucial income for Barretstown which relies on the public to provide 97% of the funds that make their work possible. As a result, Barretstown has an income shortfall of €1.5 million since Covid began, and a fundraising target of €5.8 million for 2021.  Now that the gates are open again, 'Back to Barretstown' is an appeal to get the 10,000 children and family members on Barretstown's waiting list back to Barretstown camp.
Dee Ahearn, CEO of Barretstown, said: "It's been a time like no other. We were so excited to reopen our gates in June and hear laughter around our unique estate here in Co Kildare again.  Covid-19 has not made it easy. The many extra precautions, costs and safeguards needed, as well as the distance between campers when at camp, has been difficult. But our amazing staff and volunteers have dealt with each challenge and as we slowly and safely start building our numbers back up and bringing more sick children and their families BACK TO BARRETSTOWN, we really need your help. We rely on the generosity of the public for 97% of our funding, receiving just 3% funding from the HSE. With thousands of children and family members still waiting for their chance to experience Barretstown's traditional life changing therapeutic programmes, we are urgently appealing to the public for their support so families can experience the magic of Barretstown in person again.  If you can, please donate today and help us to Press Play on childhood via our website – www.Barretstown.org and get more children and families 'Back to Barretstown'."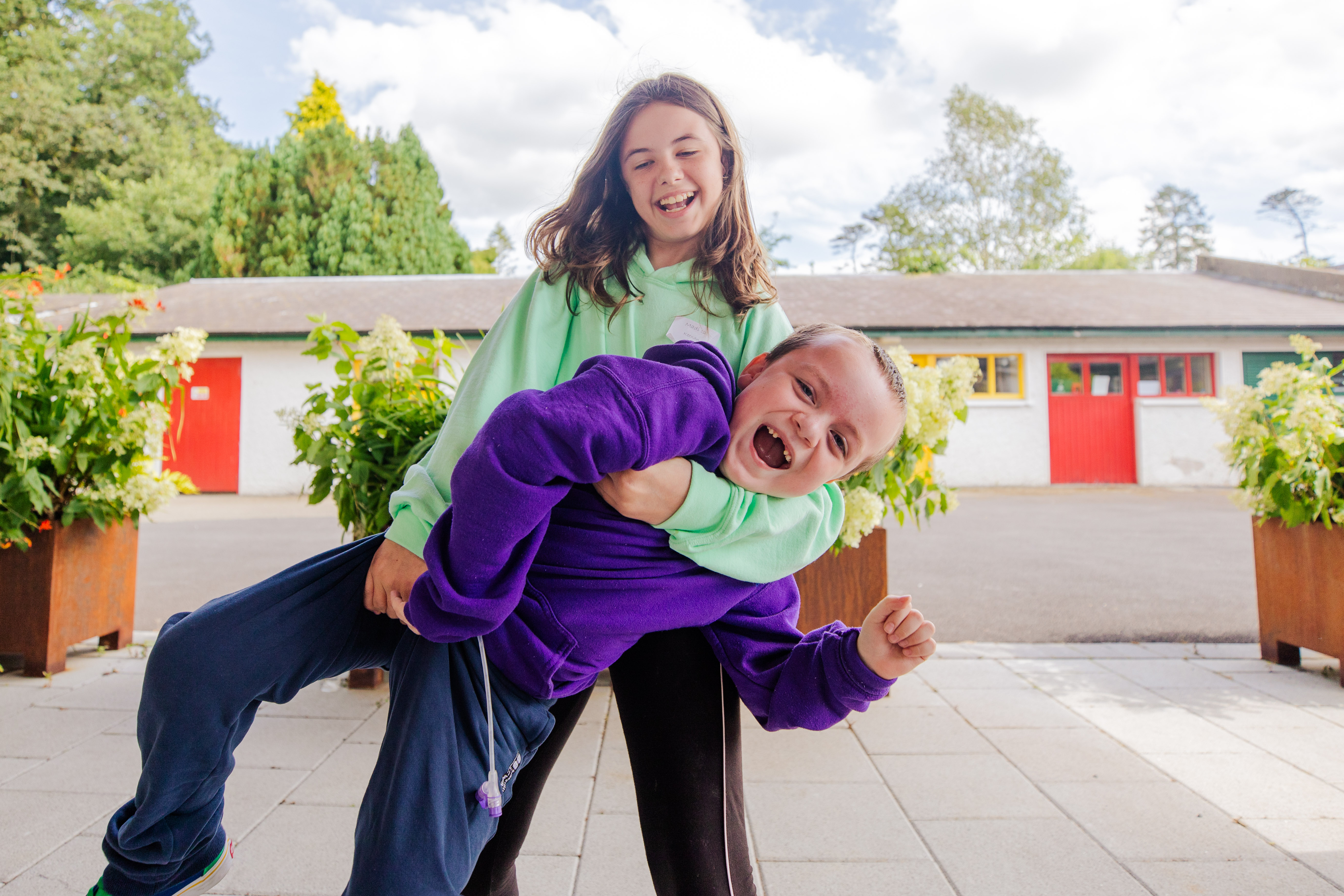 When a child is seriously ill, their life becomes about everything they can't do anymore, and they can stop feeling like a regular child. Even when they physically start to get better, the psychological scars of their illness, or that of their siblings, can remain, eroding confidence, diminishing self-esteem, and coping skills.  Barretstown empowers and encourages each child to step out of their comfort zone and re-build their confidence through their medically endorsed therapeutic camps and programmes. They start to discover the magic of being a child again. Hospitals treat the illness. Barretstown treats the child.
Barretstown mum Ashley Keenan, said: "My little boy Isaac suffers from a rare, undiagnosed life-threatening genetic condition. He has a compromised immune system which means he gets ill very easily. So, you can imagine how stressful the Covid-19 pandemic has been for me, Isaac, his dad, Dean and his big sister, Madison. Barretstown is a place where childhood comes alive.  And getting Back to Barretstown has been magical, every minor detail taken care of by the Barretstown team. It's amazing how there is no difference in any child, every child is loved and treated with this upbeat full of life friendly approach - once you go through those gates it's like being in a different world, one where those in that land have walked in your shoes, an invisible safety net is wrapped around your family, and you slip into the fun and see your own children in a different way. Not only does their childhood spark alive but parents too. It really is the most magical place."
The BACK TO BARRETSTOWN campaign features Hugh O'Connor. Hugh has been a volunteer at Barretstown since 2017 and has volunteered at over 25 camps since then.  Hugh originally trained as a Barrister and is now a primary school teacher, largely inspired by his experiences at Barretstown. 
Barretstown Volunteer Hugh O'Connor said: "Over the years, I have seen first-hand how medicine may treat the illness, but Barretstown really does treat the child. I saw these children who were going through unimaginably difficult journeys, leave their self-consciousness, cancer, illness, stress and worry at the gates. And just sparkle and thrive. One child I was looking after at the first camp, told me how Barretstown was the only place he'd ever felt he could be himself. That was something I reflected on greatly during lockdown. All the sick children, just like him, who were missing out on being at Barretstown due to COVID-19, when they were also going through so much else. Barretstown gives kids back their confidence.  Right now, there are so many more sick children waiting for their chance to get BACK TO BARRETSTOWN after being closed for 16 months. And I know the huge impact COVID-19 has had on Barretstown's fundraising. Over €1.5 million shortfall so far, and it's still increasing. So, if you have the means, I can't encourage you enough to donate."
Members of the public can support Barretstown by visiting: www.Barretstown.org.