Ireland RepTrak® Sustainability Index 2021
The Reputations Agency has today announced the results of the Ireland RepTrak® Sustainability Index 2021 revealing St Vincent's Private Hospital as having the best Sustainability reputation in Ireland. Credit Unions (2nd), An Post (3rd), Bord Bia (4th) and Mater Private Network (5th) occupied the remaining top five positions. This is the ninth annual study of Sustainability reputations in Ireland, ranking 100 of the largest, most familiar, and most important organisations in Ireland by the public's perceptions of their performance across the three Sustainability dimensions of Citizenship, Governance, and Workplace.  The independent study was carried out by The Reputations Agency and The Reptrak® Company.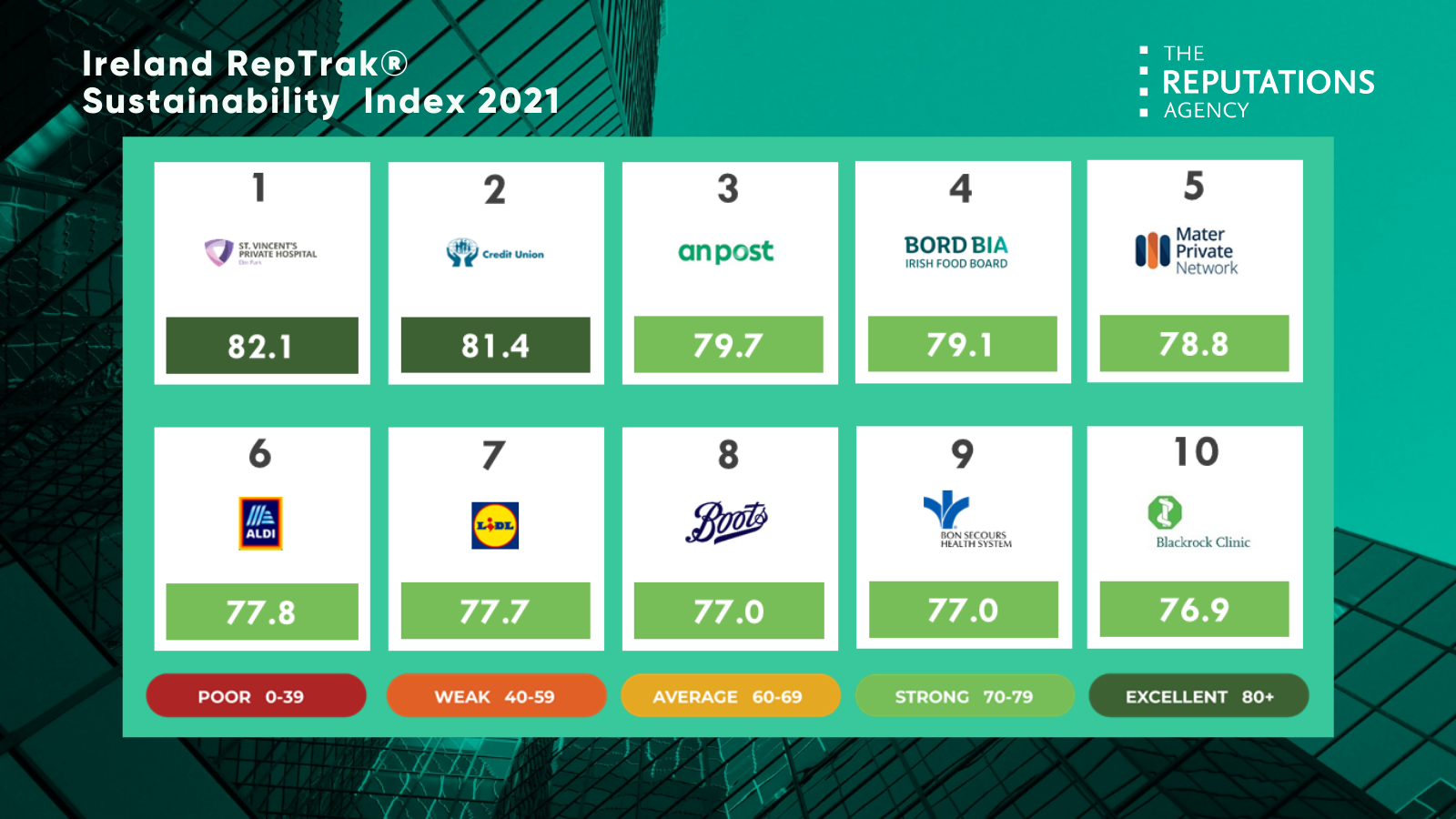 View the full report
Please complete the form below to access this RepTrak report.